Seminar in Riga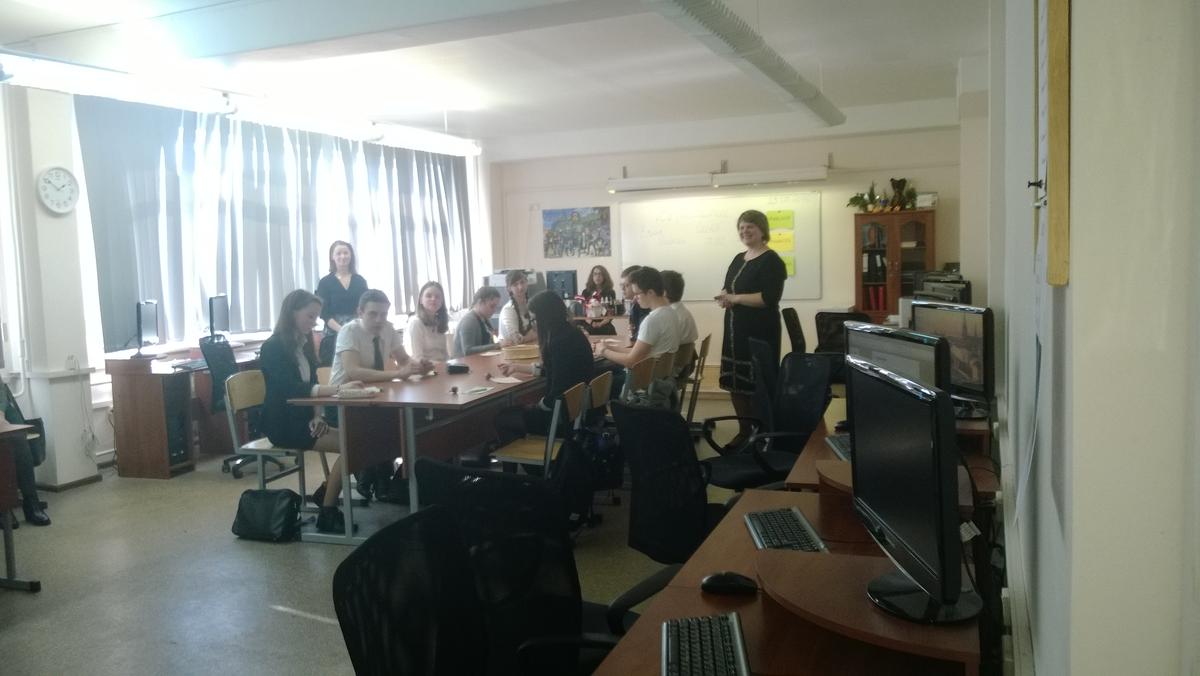 23 марта 2016 года
On March 23, 2016 Riga Purvciems Secondary School hosted teachers of Latvian and English not only from Riga, but also from Tallinn, Estonia.
It was for the first time in the history of this school that the teachers of Latvian and English ran a seminar under the title "Interactive Methods of Teaching Languages Used at Lessons and in Out-of-Class Events".
Five representatives from Tallinn Humanitarian Gymnasium participated in the seminar.
Deputy head teacher Margarita Sinelnikova gave an outline of the work of the Department of Foreign Languages (with a focus on English). Head of the Department of the Latvian Language Ilze Gailāne gave an insight of the work of the teachers of Latvian at school.
The guests were exposed to some open lessons as well. Teacher of Business English Aija Valeine presented a lesson in Form 11 B, teacher of English and American Literature Ludmila Vjazmitina conducted a lesson in Form 10 B, teacher of Technical English Yekaterina Srebnaya presented a lesson in Form 10 B.
Latvian Language lessons were conducted by the teachers: Gita Pohevica, Ināra Vīksna (Form 11 A), Regina Bondere (Form 9 C), Dzintra Rubene (Form 10 A), Vineta Jēgere (Form 7C). Teachers Ruta Mita, Jolanta Čaunāne un Ināra Prosvirjakova prepared the event "Lieldienas" with the students of Form 3. All the lessons and the event were conducted on a high level. The guests reflected their very positive opinions in the feedback they gave at the end of the seminar.
On April 4, 2016 thirteen teachers from Riga Purvciems Secondary School visited Tallinn Humanitarian Gymnasium. They were shown round the school premises and they also visited three lessons: English (Year 8), Chemistry (Year10) and IT lesson. The level of the knowledge of the students was impressive and the atmosphere at school was very friendly. There was a follow-up meeting in the head teacher's office during which the teachers asked and answered a lot of questions about the educational systems in both the countries.
Photogallery: http://rpg.lv/node/1593